For other care institutions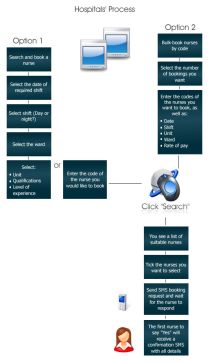 (click to enlarge)
Find a nurse and save money with Cyber Nurse.
You run a care institution such as an old age home and you need nurses to work extra shifts. Cyber Nurse is the system for you. Your institution is run like a hospital so why not use the same tools as the major hospital groups... If it works for them it will work for you.

Find a Nurse fast and save costs by using Cyber Nurse. Click here for more information on the features and benefits of the Cyber Nurse system.